(Note to readers: I did this post a year ago and the tape is still holding perfectly! Through a zillion washes! However, I bought colored duct tape and it didn't work as well. Use the old-school gray stuff!)
Today I'm going to share with you my latest "trick".
Maybe it's not even really a project….
Maybe it's more likely to stop you from having to do projects……
Pants hemming projects, that is.
Are you super short? I am.
I'm 5'2" and I have to hem ALL of my pants!
Even the ones that are labeled as "short" (you know the ones for short people?)…..
Yep, I have to hem them too.
I have a $10 pants limit, so if they fit and are cute….
and they're under $10, ….
they're mine!
and this often leads to…..
longer pants that need lots of hemming.
and then what does needing to hem pants cause….
a bunch of pants in my closet that I have to either where with platforms, heels, or not wear them at all…
until I hem them.
Which will be……
who knows when!
A lady at church told me to try this.
She said the tape even lasts through about 6 wash cycles!
So far, I've worn these hemmed, super stretchy, slightly flared pants for most of the road trip.
The tape is workin' out beautifully!
So if you have to hem your pants….
and you never really seem to get around to doing that
and therefore have to wear them with tall, uncomfortable shoes, or just not wear them at all..
try Duct Taping them!
–Katie
This project has been featured on: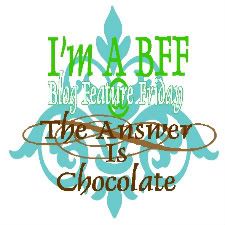 Mondays: The DIY Showoff Project Parade Made by You Mondays Embellishing Life Everyday Just Something I whipped up Monday The CSI project Menu Plan Monday C.R.A.F.T. The Southern Institute Making the World Cuter Thrify Décor Chick Metamorphosis Monday Sumo Sweet Stuff Gunny Sack Singing Three Little Birds DIY Homes Sweet Home Dittle Dattle 1929 Charmer Everything Under the Moon ModMix Monday Sew Stylish Sew Can Do Everything Under the Moon Manic Monday