Summer time brings yard work, and I have a HUGE yard!
We moved to Washington State from Hawaii, where due to the cost of land, the yards are the size of bathrooms. 
When we purchased our house here we said, "Wow, that's a big yard, and we aren't really yard people, but what's a little raking?"  We were so naive!
A huge yard in the summer is literally a part-time job!
We are hoping to sell our house this summer, so the pressure is on! It's not a summer to let the weeds go, or let the grass brown early to save on work. 
This week I painted all the outside window frames. They needed some TLC in a big way, but it basically took ALL my free time….boring!
I also added shutters to a couple windows that didn't have any yet,
and last (and possibly least, because I now think it really didn't need to be done), I added trim to the bottom of all the windows! Crazy…I know, I need to be fixing holes in ceilings and I get distracted adding trim to the bottom of windows!
Since my windows are nothing really worthy of oohing and ahhing over, I added some pictures of incredible window boxes for eye candy. 
If I would have seen these before I did mine, I think I would have added more flowers! Guess I still can 🙂
Sunset
25 Media Tumblr
BHG 
BHG
BHG
BHG
BHG
Dirt Simple
Pearls and Prose
Lucy Williams Interior Design
Hope your Mother's Day weekend is going wonderfully!
This project has been featured on: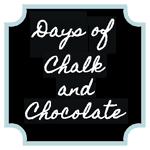 Mondays: The DIY Showoff Project Parade Made by You Mondays Embellishing Life Everyday Just Something I whipped up Monday The CSI project Menu Plan Monday C.R.A.F.T. The Southern Institute Making the World Cuter Thrify Décor Chick Metamorphosis Monday Sumo Sweet Stuff Gunny Sack Singing Three Little Birds DIY Homes Sweet Home Dittle Dattle1929 Charmer Everything Under the Moon ModMix Monday Sew Stylish Sew Can Do Everything Under the Moon Manic Monday Alderberry Hill